The Home Office is 'monitoring the activities' of immigration lawyers, a minister has told parliament in a statement that will be interpreted as an attempt to intimidate parts of the legal sector.
Immigration minister Robert Jenrick said in the Commons yesterday that the government is keeping tabs on a 'small number' of legal practitioners, although he declined to expand on how this monitoring is taking place.
The admission has caused alarm among some lawyers who question on what basis the government is tracking them. There have been no reports of any misconduct in relation to advice of asylum seekers arriving on small boats, and the Solicitors Regulation Authority is not understood to be prosecuting any individuals.
The Gazette contacted the Home Office for clarification on why lawyers are being monitored and what form that monitoring takes.
A Home Office spokesperson said: 'People who make dangerous journeys by putting their lives at risk to reach the UK often seek immigration advice.
'When considering representations, the Home Office ensures that firms raising such immigration matters have the correct regulatory credentials. If evidence exists that obligations have been breached, we may refer the firm to regulators.'
Jenrick had been asked by Liberal Democrat MP Alistair Carmichael to identify how many solicitors, advocates and barristers had been reported by the Home Office to their respective regulators.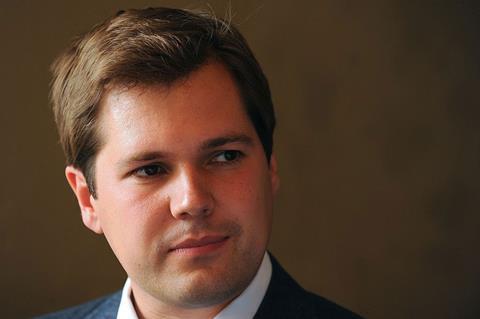 This followed an assertion by the minister that human rights lawyers 'abuse and exploit our laws at times'.
He later added: 'The British public are looking on askance at the fact that individuals, mostly young males, are setting off from a demonstrably safe country, France, and soliciting human traffickers to ferry them across the channel, and they are invariably throwing their documents into the sea, so that they can exploit our human rights laws.
'That needs to change. The British public are angry and frustrated at that situation. We understand that and that is why we are taking action.'
Jenrick was later asked – in the light of disorder outside an asylum seeker hotel in Knowsley – if he had discussed with the home secretary about appropriate language to be used around discussions on immigration. He replied that the violence in Knowsley was 'completely unacceptable'.
Lawyers condemned the minister's latest assessment of the role of lawyers in the asylum system and questioned attempts to monitor their activities.
Robin Murray, former vice chair of the Criminal Law Solicitors Association, said Jenrick's statement was 'very sinister' and suggested that professional bodies should take this matter up with him.
Writer and political commentator Adam Schwarz said: 'So Jenrick made a serious allegation to parliament about lawyers breaching standards, been asked to evidence his claim and provided no evidence while saying the govt is "monitoring" some lawyers. This is government intimidation of the legal profession for political capital.'
Law Society of England and Wales President Lubna Shuja said in response: 'We note Robert Jenrick's comments made in the House of Commons yesterday.
'The small boats problem is primarily about the government's ability to process asylum claims effectively, the quality of its casework and the narrowness of so-called 'legal' routes for asylum seekers.'